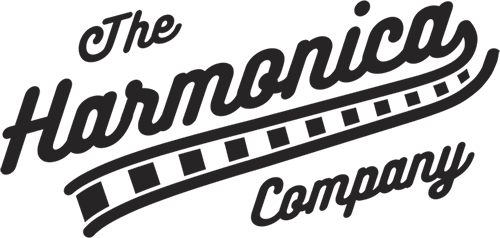 All leading harmonica brands in stock and with super fast shipping!
0
Terms & Conditions
Payment Methods
We accept all methods of payment including Credit Card, Debit Card, PayPal, Cheque and Postal Order.
Customers in the USA can also use JCB, Discover, and Diners Club. Our Payment gateways are designed to be PCI compliant, 64-bit encrypted and served via SSL/TLS security.
We are also able to accept cash should you wish to come to our premises and collect your order.
PLEASE DO NOT SEND CASH THROUGH THE POST.
Prices
Prices are listed in GB Pounds Sterling, USA Dollar or Euros depending on your location. The price includes any sales taxes or VAT where applicable. Prices are subject to change without notice at our discretion.
Postage and packaging charges
All postage and packaging charges are clearly visible when purchasing. At the checkout stage a full breakdown of the order detailing postage costs will be visible to you. Postage charges will vary depending on the location of delivery address. Non UK addresses will incur higher delivery charges.
For more details on our delivery & shipping click here
Delivery charges
We always endeavour to have your order delivered in the shortest possible time. In most cases first class post or next day courier is used. We reserve the right to use other posting methods where deemed appropriate.
If your order does not arrive
If your order does not arrive you need to inform us immediately so we can track and trace the whereabouts of your order and arrange its delivery or for a replacement to be sent out. In cases where a delivery company permanently loses an order it is our responsibility to seek compensation from the courier and replace missing goods.
Please note: We will not be held responsible if you have entered an incorrect address, however will work with our delivery suppliers for the best resolution possible.
If your order is damaged
In cases where couriers break or damage your order we require immediate notification so we can process a damage claim with our couriers. Damaged items will be replaced by us at our expense. Damaged goods will be collected by our couriers if required.
Harmonicas are subject to wear and tear, and often certain players can 'blow out' the harmonica. Additionally, over time they can lose their pitch and tune, however this often depends on the players. We will not deem these circumstances as a manufacturing defect or fault.
The Harmonica Company reserve the right to obtain a second opinion from the supplier or manufacturer, regarding a dispute over a manufacturing defect.
Unwanted returns
The Harmonica Company offer a 30-day money back guarantee if you change your mind, however due to the nature of our products, we cannot offer a refund if the manufacturers box has been opened. This is primarily due to potential hygiene issues.
The Consumer Contracts (Information, Cancellation and Additional Charges) Regulations 2013, 28(3)(a), states:
"The rights conferred by this Part [i.e. cancellation and refund rights] cease to be available in the following circumstances... in the case of a contract for the supply of sealed goods which are not suitable for return due to health protection or hygiene reasons, if they become unsealed after delivery".
Backorder
The Harmonica Company wants to give its customers the best service possible, and we offer backorder on most our products. Backorder will be marked on the product page, stating: "Please allow an extra 4 days for delivery"
If you order a product on backorder, then you agree to a longer delivery lead time. The delivery method you select will be the delivery method we use once we receive the item from the manufacturer.
Please note, some of our products are made to order and the item description will give details of this.
Contact details
If you wish to contact us for any reason, please email us at: [email protected]/v2 or call us on: UK: 01373 469777 or international: +441373 469777
The postal and registered address is: The Harmonica Company Unit L5, Commerce Park, Marshall Way, Frome, Somerset, BA11 2FB
Site Content
All content on the site is the property of The Harmonica Company. The copying and reproduction of text or images on the site is prohibited without prior permission.
The Harmonica Company is a trading name of The Harmonica World Ltd, registered at: Unit L5, Commerce Park, Marshall Way, Frome, Somerset, BA11 2FB. company number: 10370912
Please also review our Privacy Policy  - you will see how we keep your data safe, and how we intend to use it.