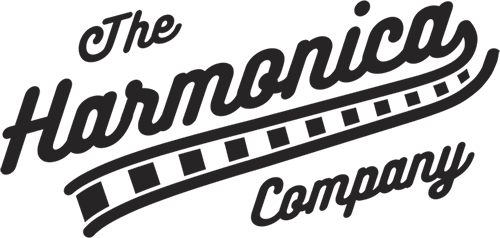 All leading harmonica brands in stock and with super fast shipping!
0
FAQs
Are my credit card details and personal information safe when I purchase from your website?
Yes, we can confidently say that our online ordering system is the most secure out of all the online harmonica retailers in the UK. We are using industry standard security to ensure customer safety at all times. Our company, website and payment system is fully PCI compliant and none of our customer details are passed to third parties. PCI compliance is a new standard set by the banks and card acquirers to combat credit card fraud, we only recommend you shop online with PCI compliant merchants.
Am I able to return my harmonica to you for a full refund if I don't like it?
As long as the box hasn't been opened and the harmonica hasn't been played we offer a full refund on all products returned to us within 30 days of being received. Please see our returns page for further details.
Do orders get sent with an invoice or receipt included?
We send all orders in plain outer packaging with no prices included in the box - perfect for sending a gift!
Where are your harmonicas manufactured?
There are three primary countries that focus on harmonica production: Germany, Japan and China. Most Hohner harmonicas costing more than £30 and all Seydel harmonicas are made in Germany. Easttop, Kongsheng and lower end Hohner and Suzuki harmonicas are made in China. Suzukis priced at around £25 and upwards, and all Lee Oskar and Tombo harmonicas, are made in Japan.
Which courier company do you use for delivery?
We currently use DPD and Royal Mail for UK residential deliveries and FedEx and Royal Mail for international shipping. You can choose your delivery option at checkout.
Do you purchase second hand/vintage harmonicas?
No, we do not purchase used harmonicas. The best places to sell these items are eBay and Facebook harmonica groups.
Do you offer engraving or other personalisation on any of your products?
No, we do not offer engraving or other personalisations on any products.
Can I come and visit your shop?
We are first and foremost an online retailer rather than a shop, but customers can select 'collect from the THC warehouse' at checkout, and pick the order up from our warehouse during weekdays 10.00 – 16.00. Note that we are not open on weekends, though.
Which harmonica should I buy?
Please check out our buying guide here.
What do I do if my harmonica doesn't work properly?
It is extremely rare for modern harmonicas to be faulty out of the box. Problems with brand new harmonicas are most often (but not always) down to technique; this is exacerbated when using low tuned harmonicas, where low notes can be more difficult to play easily. Check your technique against videos on YouTube; if you're still having issues, please get in contact with us.
My harmonica doesn't sound right. Is it faulty?
In the past few years, more and more alternative tunings have become available that are specified with significantly different note layouts to the traditional Richter tuning. It is worth checking on the product page if the tuning suits your needs prior to purchasing a particular model.
At checkout my order states 'please allow an extra X days for delivery'; what does this mean?
We offer a back order service for many of our harmonicas. When extra days are required for delivery, it means that we do not currently have stock ourselves, but our suppliers do. Back ordered items from Suzuki, Hohner and Lee Oskar/Tombo typically take an additional 3 days over in stock orders, whilst Seydel back orders take an additional 6 days.
Save 5% today
Welcome to The Harmonica Company
Save 5% on your first order by using code:
Continue Shopping