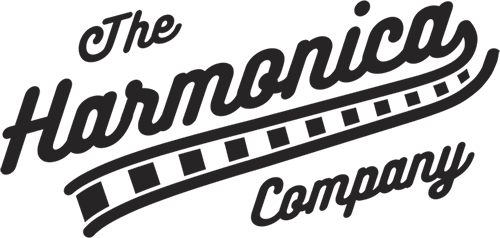 All leading harmonica brands in stock and with super fast shipping!
0
Great company - fast service and shipping. I'll be back!
I've purchased harmonicas from here a few times; every time it came in perfect condition. Very happy with service!
Excellent customer service! My recent purchase required a couple of alterations in details and they were very responsive about it. Despite the changes in the order, the item actually arrived earlier than expected!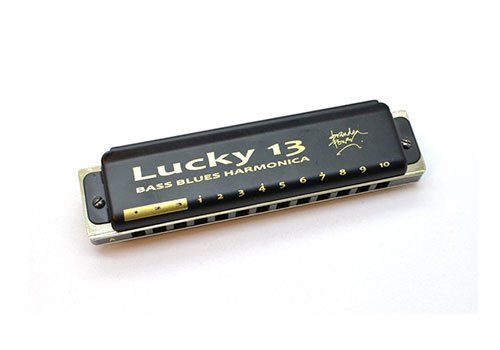 12 Keys available
The Easttop Brendan Power Lucky 13  PowerBender Harmonica has it
all: the standard range you're used to plus that Big Bottom, right there in your hands! Once you get used to a 4-octave Bass Blues Harmonica it is very hard to go back to the restricted range of a 10-hole harp ever again. It's two harps for the price of one: normal and low range, without having to buy/store both or switch harps in a tune. Here are the main features of the Easttop Brendan Power Lucky 13 Powerbender: World's first 13-hole harp, Patent Pending. 4 octave range in PowerBender tuning, with lower octave tagged on to normal 10-hole range. The same 7.5mm hole spacing as a normal 10-hole harp! That means it's easy to adapt to. Comfortable curved top cover, bottom cover raised at the bass end so the draw reeds never rattle. Holes in the coverplate ends, for extra volume. Solid comb, flat-sanded. Durable phosphor-bronze reeds. Thick chromed reedplates, secured with 11 screws for uniform airtightness. Clear visual numbering on top cover relates to the 10-hole diatonic, to make sure you never lose your place. Available in all 12 keys Key indicators on front and ends of the comb, for those who like to stack harps vertically. Perfect for low chord rhythm or melody lines, and extended octave playing. Possible to re-tune the lower 3 holes to create new chords or extended alt tunings. Lucky 13 Demonstration Video:  
...

Read more
View details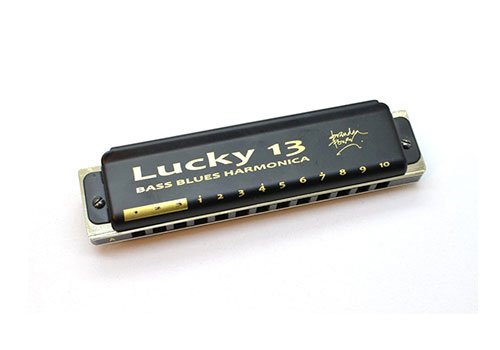 12 Keys available
The Easttop Brendan Power Lucky 13 harmonica has it all:
the standard range you're used to plus that Big Bottom, right there in your hands! Once you get used to a 4-octave Bass Blues Harmonica it is very hard to go back to the restricted range of a 10-hole harp ever again. It's two harps for the price of one: normal and low range, without having to buy/store both or switch harps in a tune. Here are the main features of the Easttop Brendan Power Lucky 13: World's first 13-hole harp, Patent Pending. Exactly 4 octave range in Richter tuning, with lower octave tagged on to normal 10-hole range. The same 7.5mm hole spacing as a normal 10-hole harp! That means it's easy to adapt to. Comfortable curved top cover, bottom cover raised at the bass end so the draw reeds never rattle. Holes in the coverplate ends, for extra volume. Solid comb, flat-sanded. Durable phosphor-bronze reeds. Thick chromed reedplates, secured with 11 screws for uniform airtightness. Clear visual numbering on top cover relates to the 10-hole diatonic, to make sure you never lose your place. Available in all 12 keys Key indicators on front and ends of the comb, for those who like to stack harps vertically. Perfect for low chord rhythm or melody lines, and extended octave playing. Possible to re-tune the lower 3 holes to create new chords or extended alt tunings. Lucky 13 Demonstration Video:  
...

Read more
View details
12 Keys available
The Easttop Brendan Power Lucky 13 harmonica - PowerDraw Tuning
has it all: the standard range you're used to plus that Big Bottom, right there in your hands! Once you get used to a 4-octave Bass Blues Harmonica it is very hard to go back to the restricted range of a 10-hole harp ever again. It's two harps for the price of one: normal and low range, without having to buy/store both or switch harps in a tune. Here are the main features of the Easttop Brendan Power Lucky 13: World's first 13-hole harp, Patent Pending. 4 octave range in PowerDraw tuning, with lower octave tagged on to normal 10-hole range. The same 7.5mm hole spacing as a normal 10-hole harp! That means it's easy to adapt to. Comfortable curved top cover, bottom cover raised at the bass end so the draw reeds never rattle. Holes in the coverplate ends, for extra volume. Solid comb, flat-sanded. Durable phosphor-bronze reeds. Thick chromed reedplates, secured with 11 screws for uniform airtightness. Clear visual numbering on top cover relates to the 10-hole diatonic, to make sure you never lose your place. Available in all 12 keys Key indicators on front and ends of the comb, for those who like to stack harps vertically. Perfect for low chord rhythm or melody lines, and extended octave playing. Possible to re-tune the lower 3 holes to create new chords or extended alt tunings. Lucky 13 Demonstration Video:  
...

Read more
View details
Save 5% today
Welcome to The Harmonica Company
Save 5% on your first order by using code:
Continue Shopping